Contact Us For A Free Consultation!

Call Us At 1 (305) 267-0280

Let Us Handle Everything!

Call Us At 1 (305) 267-0280
Overseas Tax Associates Mission
The mission of Overseas Tax Associates (OTA) is to provide timely and quality tax services to US individuals living and working abroad. We accomplish this mission every day by the use of technology, experience and tax expertise to ensure that our clients receive the highest quality of service.
Getting It Done Right
Expatriate taxes for people living abroad are complicated. Let us professionally handle everything so you can rest easy!
TAX RETURNS DONE RIGHT
We strive to provide our clients with the highest value for fees charged. Our fees are directly related to the difficulty of our client's tax returns. Factors that influence the complexity of our client's tax returns include location of overseas assignment, location country taxes, currency fluctuations, amount and type of personal investments, state tax filings etc.
Each client's situation is studied independently and an appropriate fee is negotiated prior to the commencement of any work. An engagement letter is prepared and signed by you, our client to ensure that you understand the terms of our engagement.
I started Overseas Tax Associates in 1997 after working 9 years with Ernst & Young LLP in both the Miami and Mexico City Offices. I am a licensed Florida Certified Public Accountant (CPA). As an expatriate living and working in Mexico City, I was able to experience first hand the challenges that face an American living overseas. Further, I have travelled all over the world to educate US individuals on US tax obligations while living overseas.
In 1997, I left Ernst & Young LLP to start OTA. Since then, I have assisted over 1,000 expatriates in filing their federal and state income US tax returns from abroad. Recently, I have spent considerable amount of my time assisting US taxpayers wishing to enter into the various IRS expatriate compliance programs.
I have a proven track record and look forward to working with you soon!
Sincerely,
Richard A. Garcia, CPA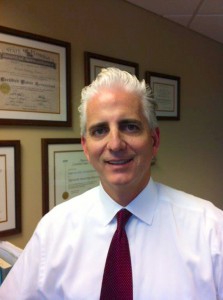 Florida CPA License #20018
Bachelor of Accounting, May 1987
Master of Science in Taxation, May 1988
Take Charge Of Your Expatriate Taxes Today!
Take the next step and book a date for a free consultation. Taking care of your expatriate taxes can be stressful, complicated, and tiring. Let us show you what we can do for you!
*Times And Dates Are Eastern Standard Time (EST)*